Bahamas Real Estate Vs Covid 19
Real Estate Expectations in The Bahamas – Present and Post COVID-19.
Full disclaimer for my readers - this opinion piece was curated with research from a compilation of blog articles, industry expert opinions, official publications, and interviews of potential buyers. The truth is we cannot predict the future, but we can use information to try and make forecasts and predictions.  We, along with the world, have to continuously reflect and adjust as the months go by.
Background Information of the Local Real Estate Industry 
Throughout the years, The Bahamas has had a relatively stable real estate market and is a popular destination for many second home owners and the citizens of The Bahamas. The market attracts both local citizens searching for their forever homes and second home owners seeking to find the perfect vacation home. According to a 2019 article published by Bahamas Guides, the average real estate price is 37% higher than other Caribbean neighbours, which echoes the country's attractiveness amongst luxury home buyers. Generally, the factors that drive foreign investment in real estate sector include strong political stability, currency parity to the US Dollar, proximity to the USA, a strong tourism driven economy, and continuous development of attractive real estate products.
Immediate Impact on Real Estate in The Bahamas 
Perhaps the most noticeable effect on real estate as of today is that the sales volume by units has decreased tremendously, which can be attributed to:
Unpredictability in the global market with fluctuating stock markets,

 

Sudden and drastic economic changes, caused by strict measures inclusive of the closure of our international borders in The Bahamas; and

Fears stemming from uncertainty of our local economy due to the

government mandated shut down of non-essential services, inclusive of real estate showings.

 
Current Conditions in Real Estate
Globally, property owners fear the adverse possibilities of COVID-19 on their property values, while buyers wonder about the possibilities of catching a good deal post COVID-19. These sentiments echo in The Bahamas as well. Realistically, we do not know the medium to long term effects at this time, but based on what we have seen from previous pandemics in other markets, there may be a temporary slowdown, and as the virus subsides, markets will rebound as per normal with a sluggish start. Due to lack of demand, most buyers may take a "wait and see" approach. 
Information from Past Pandemics, And What We Can Learn: A Literature Review
The Bahamas being a tourism driven economy will likely be impacted differently with rebounds coinciding closer to tourism arrivals. We must closely watch the duration of the virus along with creation of vaccines and treatments, the Bahamian government's continuous plans for stimulation to the economy, and, of course, the US market's behaviour in order to analyse the long term effects. There is a saying that goes "when the US sneezes, we get the cold", which is often true in times of economic blessings and troubles. 
A vast majority of commercial real estate owners are predicted to experience the most disadvantages as the government continues with the mandated lockdown of non-essential businesses. There is currently little economic activity and some Bahamian entrepreneurs may not be able to afford rental costs during this time. After the lockdown, this may continue as most businesses will be impacted directly or indirectly by the lack of tourists on the islands. Multi family property owners also will likely face losses due to increasing unemployment 
Assistance from Technological Innovations
There is an old the proverb that says "necessity is the mother of invention" and I believe that it stands true for trying times in our real estate market. The ongoing pandemic is pushing us to become more creative and innovative to better serve clients. The use of technological innovations is becoming more frequent in marketing and selling property. We are equipped with technology inclusive of high definition video tours, multiple listing services (MLS) presence, Matterport software, social media presence along with high quality websites. Potential buyers now have the ability to view and tour homes remotely. 
During the pandemic, agents can provide visibility to potential buyers, which allows them to view their options and, if they desire, place a bid contingent on an in-person visit to the property. Even in these times, we receive inquiries on properties from potential buyers who have hopes of visiting properties once the borders are opened and the lockdown has ended. Real estate sales, while slow, persist. The market is NOT at a standstill. However, it will be important to continuously assess market conditions because it is likely that conditions will change quickly. 
Market Possibilities After COVID-19
The lasting effects of COVID-19 are difficult to predict, but what we foresee is that there will be an acceleration of decision making after a long time of "watch and see." Sellers that were intending to sell may do so quickly for liquidity reasons. Also, buyers may be inclined to jump on good deals quickly. On the other hand, buyers may opt to hold off on purchasing property with the intent to save cash for the uncertain future.
Perhaps, emotional decision makers would also be affected with revised perspectives after the extended lockdown. For example, a buyer may choose to purchase property that he/she always wanted with the rationale that life is short. It is predicted that able and willing buyers will attempt to purchase properties at a deep discount.
As it relates specifically to foreign buyers, residents of countries hardest hit may look to quickly move capital into safer more stable markets and The Bahamas is positioned to be a prime location. There is also the possibility of buyers looking to move from denser city centres into less dense markets. Some south Florida brokers predict the movement of buyers from harder hit northeast markets, like New York, into warmer and more scenic destinations, such as south Florida. The Bahamas may benefit from spill over of this possibility in its luxury markets, inclusive of the family islands.
Although some experts, (e.g. the International Monetary Fund is of the view that The Bahamas will rebound with a 6.7% increase in GDP) are of the view that the economy will see an upward swing in economic activity in 2021, there is no telling how long this pandemic will last. Ultimately, real estate in The Bahamas will be impacted by the pandemic and the overall economy will be affected and become dependent on the hope that the global economy will improve. Most likely to be impacted will be areas of the market that have:
Excessive supply of real estate (for example, commercial banks that currently have large volume of foreclosed properties);

 

Overpriced supply (for example, places with inventory on the market for more than 365 days, with the exception of the ultra-luxury market); and

 

The segment of the market in which the majority of the unemployed reside ultimately creating more supply if banks and government do not provide relief.
Unfortunately, it is too soon to confirm the medium to long-term effects of COVID-19 on the real estate sector in The Bahamas; however, we remain optimistic and continue to follow local and global trends. Although most hands point to a recession it won't be forever, referring to blog posts from Keeping Current Matters .One thing the experts are saying is that while we'll see a swift decline in economic activity in the second quarter, we'll begin a sharp rebound in the second half of this year. According to https://www.realestateconsulting.com: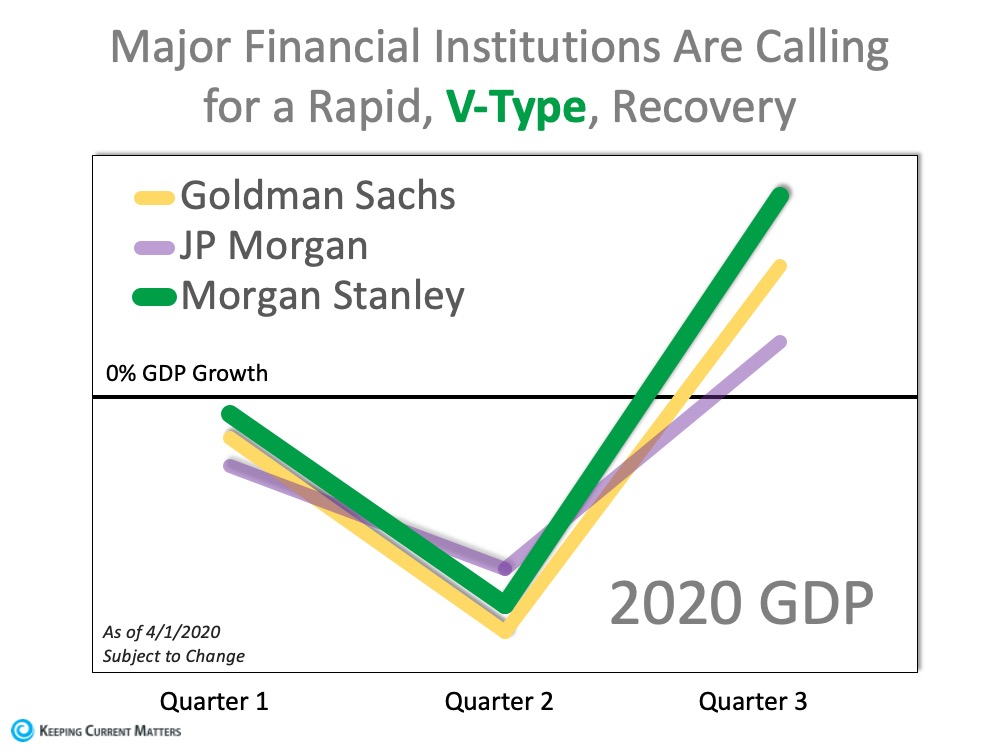 "Historical analysis showed us that pandemics are usually V-shaped (sharp recessions that recover quickly enough to provide little damage to home prices), and some very cutting-edge search engine analysis by our Information Management team showed the current slowdown is playing out similarly thus far."  
Daniel Lowe has a Bachelor of Economics in International Trade from the University of Business and Economics in Beijing and is one of the few Mandarin speaking agents in the country and part owner of 3 other companies. Daniel has participated in over 125 transactions and is a holder of the Certified International Property Specialist designation and Bahamas Realtor Institute designation. Lowe also spearheaded the housing aspect for the relocation of 30+ families for a major trading company in New Providence. Furthermore Daniel has been featured on HGTV's Bahamas Life and has been a top producer in various sectors at Better Homes and Gardens MCR Bahamas Group.